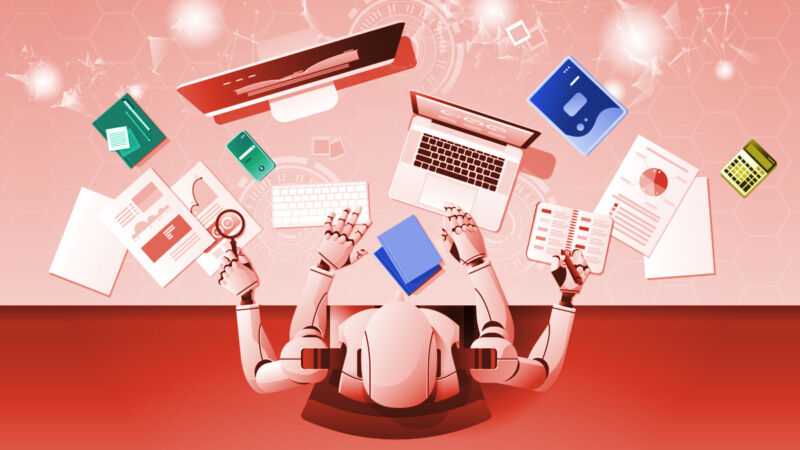 On Tuesday, Google announced the launch of its Duet AI assistant across its Workspace apps, including Docs, Gmail, Drive, Slides, and more. First announced in May at Google I/O, Duet has been in testing for some time, but it is now available to paid Google Workspace business users (what Google calls its suite of cloud productivity apps) for $30 a month in addition to regular Workspace fees.
Duet is not just one thing—instead, it's a blanket brand name for a multitude of different AI capabilities and probably should have been called "Google Kitchen Sink." It likely represents several distinct AI systems behind the scenes. For example, in Gmail, Duet can summarize a conversation thread across emails, use the content of an email to write a brief or draft an email based on a topic. In Docs, it can write content such as a customer proposal or a story. In Slides, it can generate custom visuals using an image synthesis model. In Sheets, it can help format existing spreadsheets or create a custom spreadsheet structure suited to a particular task, such as a project tracker.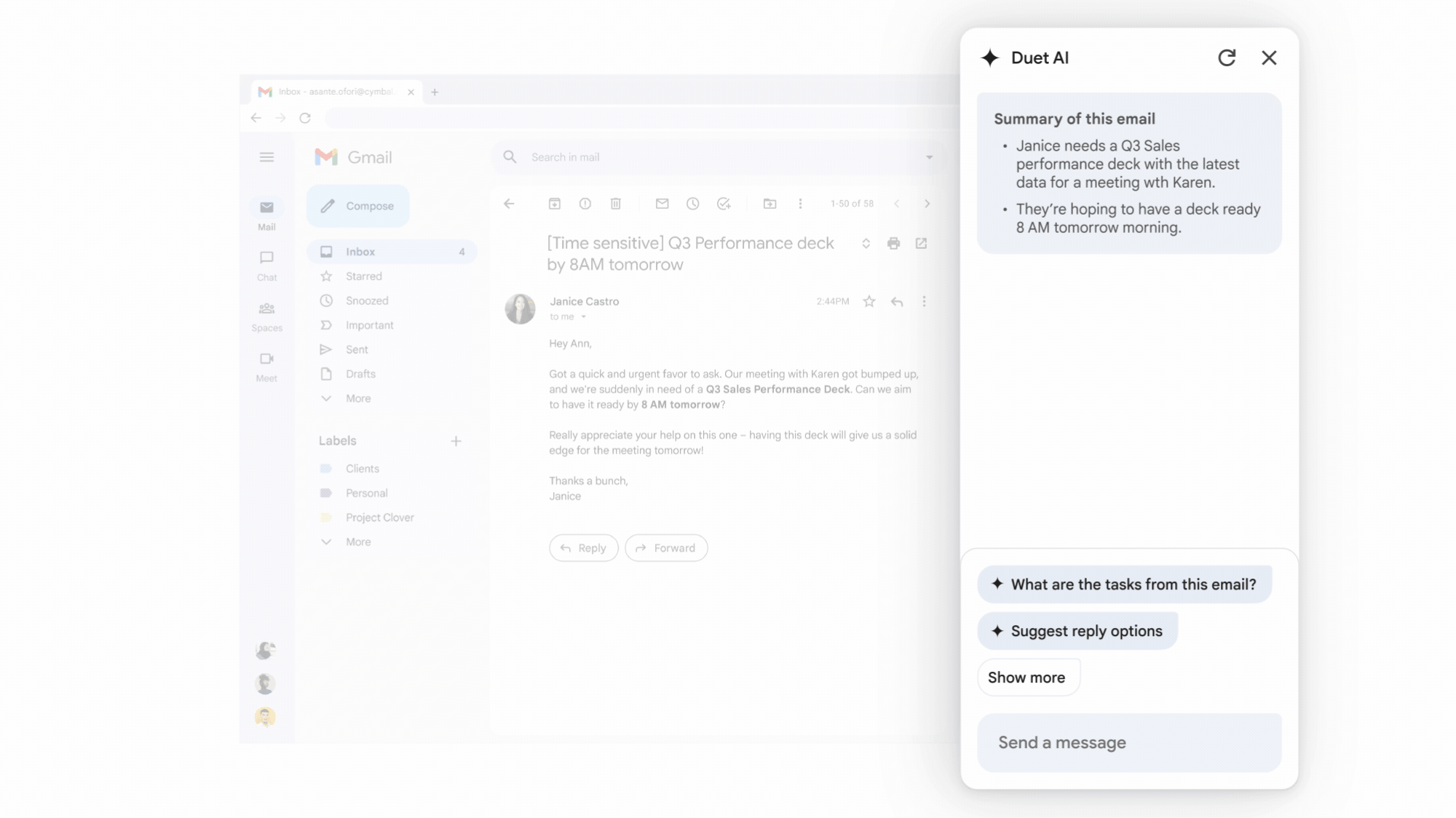 Some of Duet's applications feel like confusion in branding. In Google Meet, Google says that Duet AI can "ensure you look and sound your best with studio look, studio lighting, and studio sound," including "dynamic tiles" and "face detection"—functions that feel far removed from typical generative AI capabilities—as well as automatically translated captions. It can also reportedly capture notes and video, sending a summary to attendees in the meeting. In fact, using Duet's "attend for me" feature, Google says that "Duet AI will be able to join the meeting on your behalf" and send you a recap later.