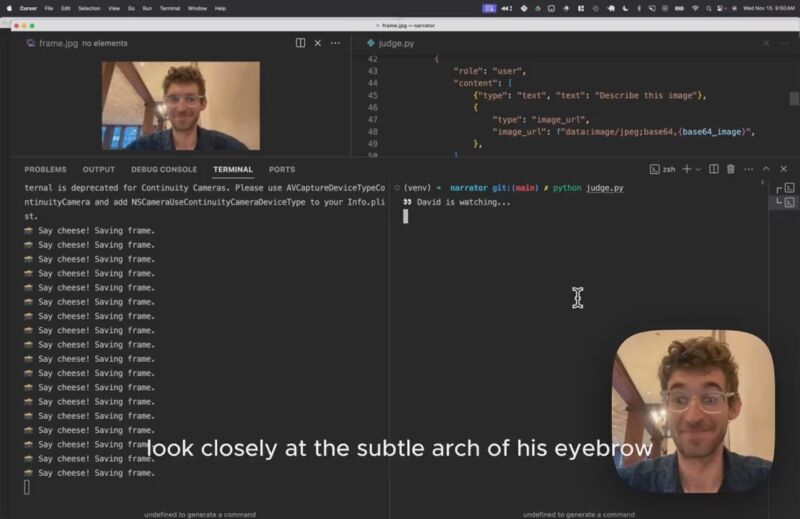 On Wednesday, Replicate developer Charlie Holtz combined GPT-4 Vision (commonly called GPT-4V) and ElevenLabs voice cloning technology to create an unauthorized AI version of the famous naturalist David Attenborough narrating Holtz's every move on camera. As of Thursday afternoon, the X post describing the stunt had garnered over 21,000 likes.
"Here we have a remarkable specimen of Homo sapiens distinguished by his silver circular spectacles and a mane of tousled curly locks," the false Attenborough says in the demo as Holtz looks on with a grin. "He's wearing what appears to be a blue fabric covering, which can only be assumed to be part of his mating display."
"Look closely at the subtle arch of his eyebrow," it continues, as if narrating a BBC wildlife documentary. "It's as if he's in the midst of an intricate ritual of curiosity or skepticism. The backdrop suggests a sheltered habitat, possibly a communal feeding area or watering hole."