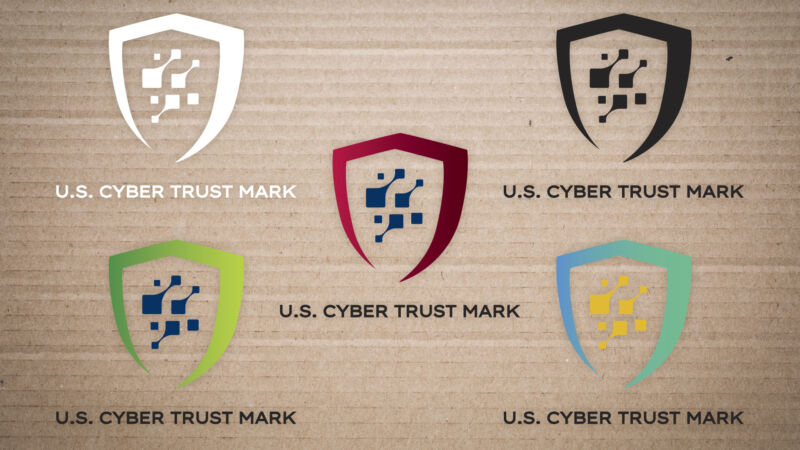 The goal of the new US Cyber Trust Mark, coming voluntarily to Internet of Things (IoT) devices by the end of 2024, is to keep people from having to do deep research before buying a thermostat, sprinkler controller, or baby monitor.
If you see a shield with a microchip in it that's a certain color, you'll know something by comparing it to other shields. What exactly that shield will mean is not yet decided. The related National Institute of Standards and Technology report suggests it will involve encrypted transmission and storage, software updates, and how much control a buyer has over passwords and data retention. But the only thing really new since the initiative's October 2022 announcement is the look of the label, a slightly more firm timeline, and more input and discussion meetings to follow.
At the moment, the Mark exists as a Notice of Proposed Rulemaking (NPRM) at the Federal Communications Commission. The FCC wants to hear from stakeholders about the scope of devices that can be labeled and which entity should oversee the program, verify the standards, and handle consumer education.