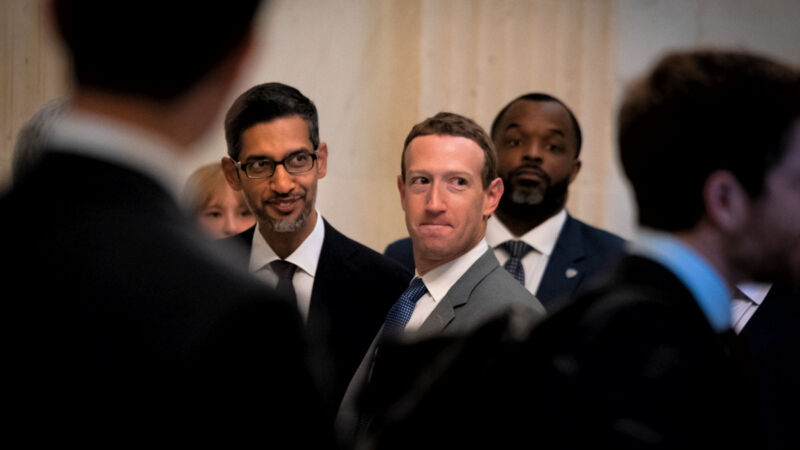 On Wednesday, US Senator Chuck Schumer (D-NY) hosted an "AI Insight Forum" in the Senate's office building about potential AI regulation. Attendees included billionaires and modern-day industry titans such as Elon Musk, Bill Gates, Mark Zuckerberg, OpenAI's Sam Altman, and Jensen Huang of Nvidia. But this heavily corporate guest list—with 14 out of 22 being CEOs—had some scratching their heads.
"This is the room you pull together when your staffers want pictures with tech industry AI celebrities. It's not the room you'd assemble when you want to better understand what AI is, how (and for whom) it functions, and what to do about it," wrote Signal President Meredith Whittaker on X.
The CEO-heavy list had others questioning the technical AI acumen of the attendees. "I hope that Schumer and others pivot to hear counterpoints from the many technical people who are good at explaining tech," said Dr. Margaret Mitchell of AI platform Hugging Face, whose CEO attended the meeting. "These CEOs are largely not. And they are very much incentivized to obscure critical details, to the extent they themselves understand them."