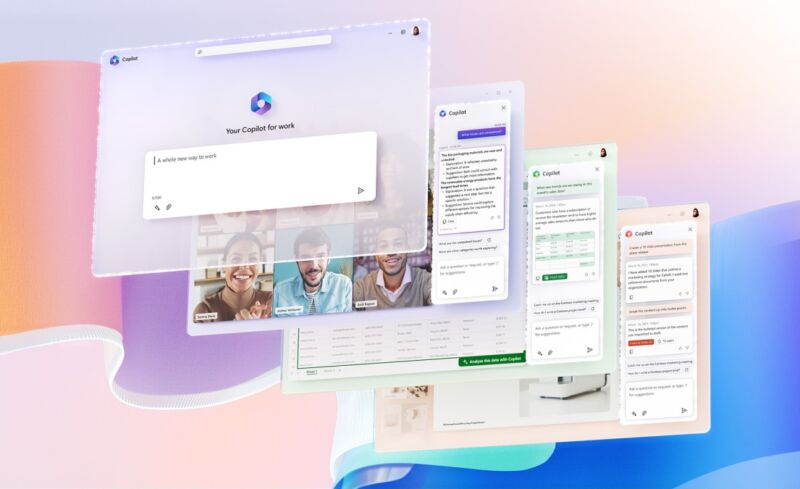 Today Microsoft took the wraps off of Microsoft 365 Copilot, its rumored effort to build automated AI-powered content-generation features into all of the Microsoft 365 apps.
The capabilities Microsoft demonstrated make Copilot seem like a juiced-up version of Clippy, the oft-parodied and arguably beloved assistant from older versions of Microsoft Office. Copilot can automatically generate Outlook emails, Word documents, and PowerPoint decks, can automate data analysis in Excel, and can pull relevant points from the transcript of a Microsoft Teams meeting, among other features.
Microsoft is currently testing Copilot "with 20 customers, including eight in Fortune 500 enterprises." The preview will be expanded to other organizations "in the coming months," but the company didn't mention when individual Microsoft 365 subscribers would be able to use the features. The company will "share more on pricing and licensing soon," suggesting the feature may be a paid add-on in addition to the cost of a Microsoft 365 subscription.