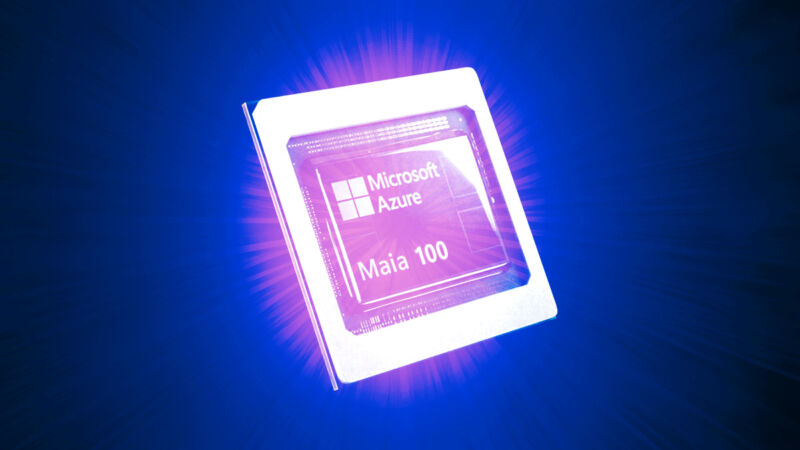 On Wednesday at the Microsoft Ignite conference, Microsoft announced two custom chips designed for accelerating in-house AI workloads through its Azure cloud computing service: Microsoft Azure Maia 100 AI Accelerator and the Microsoft Azure Cobalt 100 CPU.
Microsoft designed Maia specifically to run large language models like GPT 3.5 Turbo and GPT-4, which underpin its Azure OpenAI services and Microsoft Copilot (formerly Bing Chat). Maia has 105 billion transistors that are manufactured on a 5-nm TSMC process. Meanwhile, Cobalt is a 128-core ARM-based CPU designed to do conventional computing tasks like power Microsoft Teams. Microsoft has no plans to sell either one, preferring them for internal use only.
As we've previously seen, Microsoft wants to be "the Copilot company," and it will need a lot of computing power to meet that goal. According to Reuters, Microsoft and other tech firms have struggled with the high cost of delivering AI services that can cost 10 times more than services like search engines.