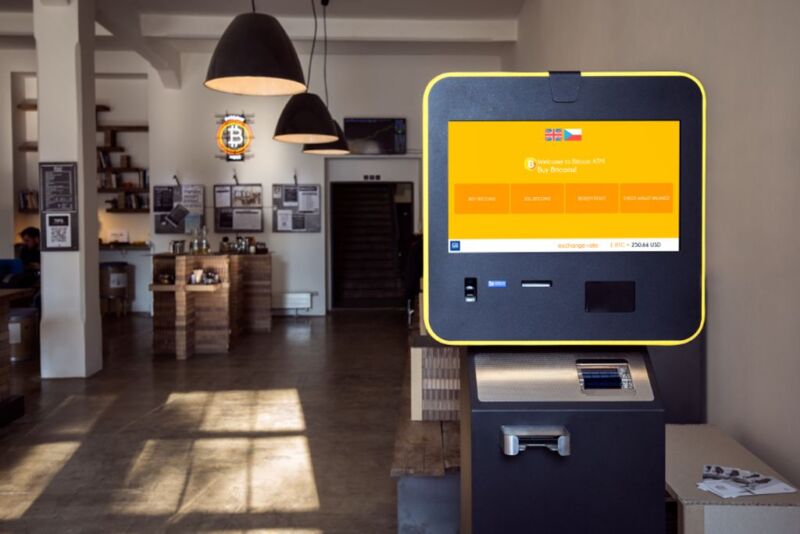 Hackers drained millions of dollars in digital coins from cryptocurrency ATMs by exploiting a zero-day vulnerability, leaving customers on the hook for losses that can't be reversed, the kiosk manufacturer has revealed.
The heist targeted ATMs sold by General Bytes, a company with multiple locations throughout the world. These BATMs, short for bitcoin ATMs, can be set up in convenience stores and other businesses to allow people to exchange bitcoin for other currencies and vice versa. Customers connect the BATMs to a crypto application server (CAS) that they can manage or, until now, that General Bytes could manage for them. For reasons that aren't entirely clear, the BATMs offer an option that allows customers to upload videos from the terminal to the CAS using a mechanism known as the master server interface.
Going, going, gone
Over the weekend, General Bytes revealed that more than $1.5 million worth of bitcoin had been drained from CASes operated by the company and by customers. To pull off the heist, an unknown threat actor exploited a previously unknown vulnerability that allowed it to use this interface to upload and execute a malicious Java application. The actor then drained various hot wallets of about 56 BTC, worth roughly $1.5 million. General Bytes patched the vulnerability 15 hours after learning of it, but due to the way cryptocurrencies work, the losses were unrecoverable.