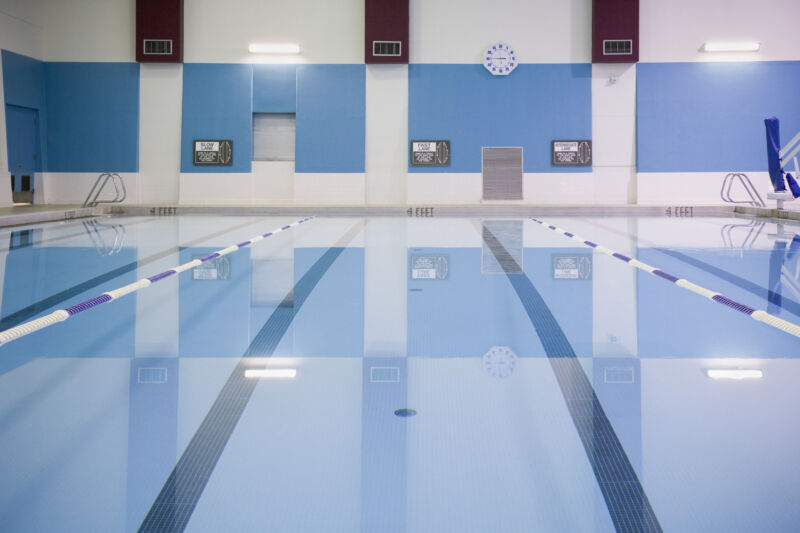 A public pool in the UK is expected to save £20,000 (about $24,000) and cut carbon emissions by 25.8 tons annually by warming a 25 m and children's pool with waste heat from a data center from startup Deep Green. Data center owners have long tried to limit the impact of heat emanating from their machines, with some going as far as to submerge servers in water and others finding ways to redirect waste heat so it can warm larger areas, like buildings and communities. UK-based Deep Green is a newcomer in the data-center heat game and is making its entrance notable by putting a monetary figure on potential savings, which are fueled by the heat's low, low rate of free.  
Deep Green's paying customers are machine-learning and AI firms seeking computing resources. As reported by Datacenter Dynamics on Tuesday, clients can leverage Deep Green's 28 kW system with high-performance computing (HPC) capabilities. The HPC cluster at the Exmouth Leisure Centre swimming pool has 12 four-CPU cards and could eventually be used for cloud services and video rendering, Deep Green CEO Mark Bjornsgaard told the publication. According to the BBC , the server is about the size of a washing machine.
The computers are submerged in mineral oil that captures heat that gets transferred into pool water with a heat exchanger. The pool still has a gas boiler to boost the water's temperature if required. Deep Green claims it's transferring about 96 percent of the energy used by its computers and reducing a pool's gas heat usage by 62 percent. Deep Green is paying the Exmouth Leisure Centre for all the electricity its data center uses, as well as any setup costs, and the Exmouth Leisure Centre gets the heat for free.