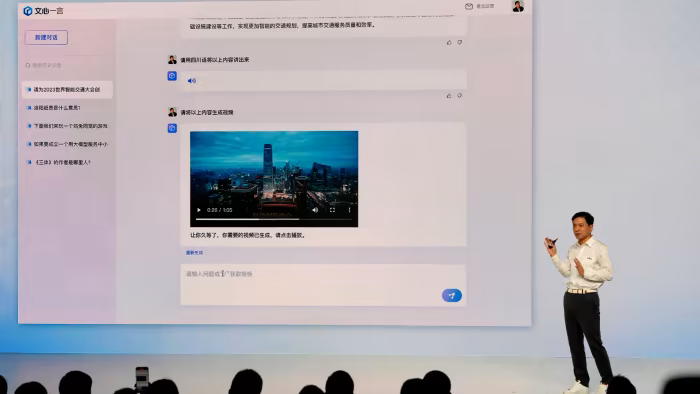 Shares of Baidu fell as much as 10 percent on Thursday after the web search company showed only a pre-recorded video of its AI chatbot Ernie in the first public release of China's answer to ChatGPT.
The Beijing-based tech company has claimed Ernie will remake its business and for weeks talked up plans to incorporate generative artificial intelligence into its search engine and other products.
But on Thursday, millions of people tuning in to the event were left with little idea of whether Baidu's chatbot could compete with ChatGPT.