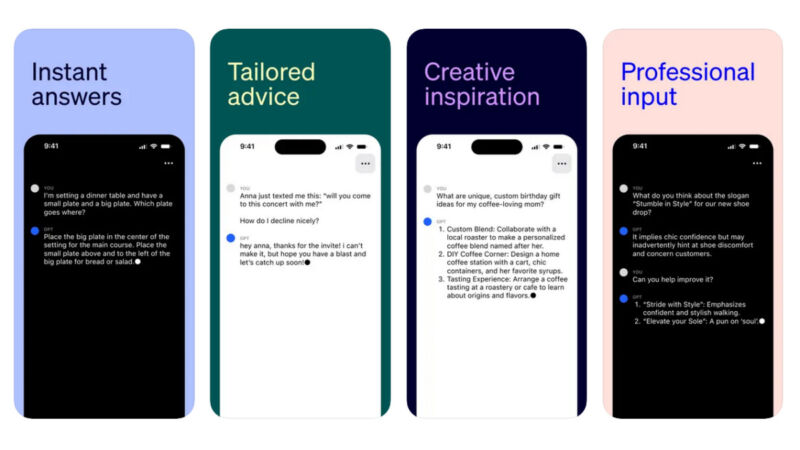 On Thursday, OpenAI released a free ChatGPT app for iPhone in the US that includes voice input support through its Whisper AI speech recognition model; it can also synchronize chat history with the web version of the AI assistant. The move brings ChatGPT to an official native mobile app for the first time.
ChatGPT, which launched in November, is an AI language model tuned for conversational input. Since then, it has expanded into a versatile AI assistant that can aid with tasks such as idea generation, compositional help, note summarization, personalized advice on various topics, and formatting or processing of text. It can also potentially serve as an educational resource if you trust the accuracy of its answers, which are sometimes inaccurate (we recommend double-checking anything it tells you).
Like on the ChatGPT website, users must log in to the ChatGPT app with an OpenAI account to use it, and the AI processing takes place off the device on OpenAI's servers, so it requires an Internet connection.