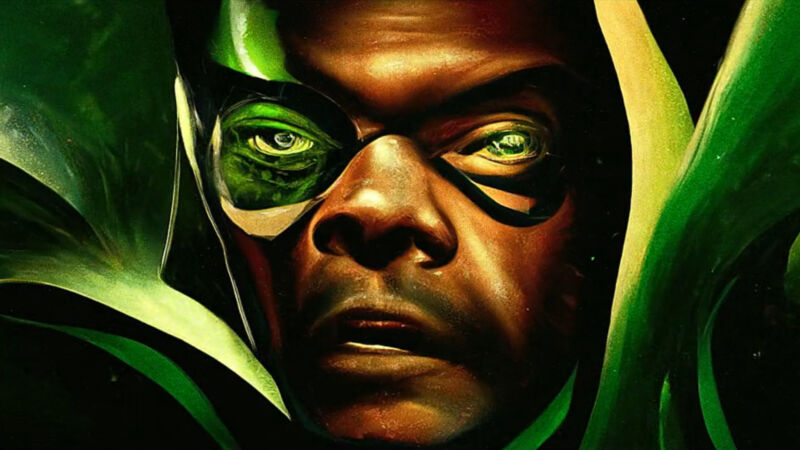 On Wednesday, Marvel's latest comic book TV show, Secret Invasion, premiered on Disney+ to controversy: It features AI-generated motion graphics during its title sequence, and some fans and creators aren't happy about it. "For Marvel, whose whole empire is built on the work of artists to do this is disgusting and I for one shan't be watching," tweeted Marvel comic artist Christian Ward, who worked on Black Bolt.
For those unfamiliar, Secret Invasion is a Marvel Cinematic Universe (MCU) series featuring Samuel L. Jackson as Nick Fury. The storyline centers on a faction of shapeshifting aliens called "Skrulls" that have infiltrated Earth, prompting Fury and his former Skrull ally, Talos, to respond. The plot explores the tension and distrust caused by the Skrulls' shapeshifting abilities, which raises doubts about everyone's real identities.
As reported by Polygon, the show's producers think the melty, flowing, somewhat abstract AI-generated aesthetic (prompted as "Skrull cubism" to the AI model) in the title sequence is appropriate because the show features shapeshifting aliens that are hiding as humans in plain sight.