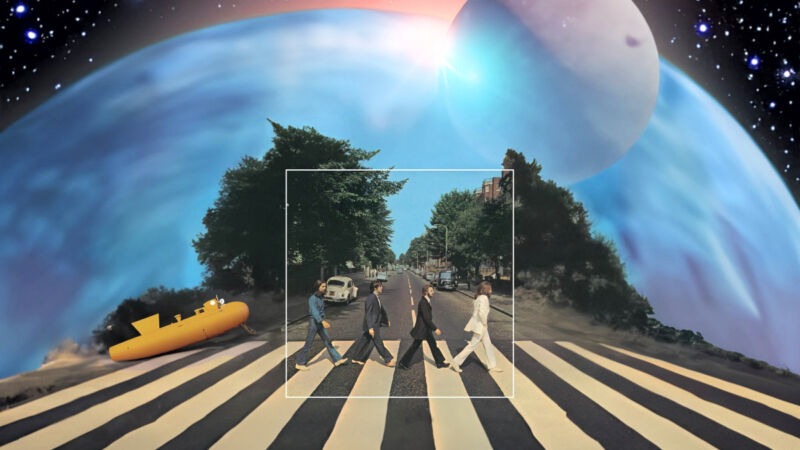 Over the weekend, AI-powered makeovers of famous music album covers went viral on Twitter thanks to Adobe Photoshop's Generative Fill, an image synthesis tool that debuted in a beta version of the image editor last week. Using Generative Fill, people have been expanding the size of famous works of art, revealing larger imaginary artworks beyond the borders of the original images.
This image-expanding feat, often called "outpainting" in AI circles (and introduced with OpenAI's DALL-E 2 last year), is possible due to an image synthesis model called Adobe Firefly, which has been trained on millions of works of art from Adobe's stock photo catalog. When given an existing image to work with, Firefly uses what it knows about other artworks to synthesize plausible continuations of the original artwork. And when guided with text prompts that describe a specific scenario, the synthesized results can go in wild places.
For example, an expansion of Michael Jackson's famous Thriller album rendered the rest of Jackson's body lying on a piano. That seems reasonable, based on the context. But depending on user guidance, Generative Fill can also create more fantastic interpretations: An expansion of Katy Perry's Teenage Dream cover art (likely guided by a text suggestion from the user) revealed Perry lying on a gigantic fluffy pink cat.