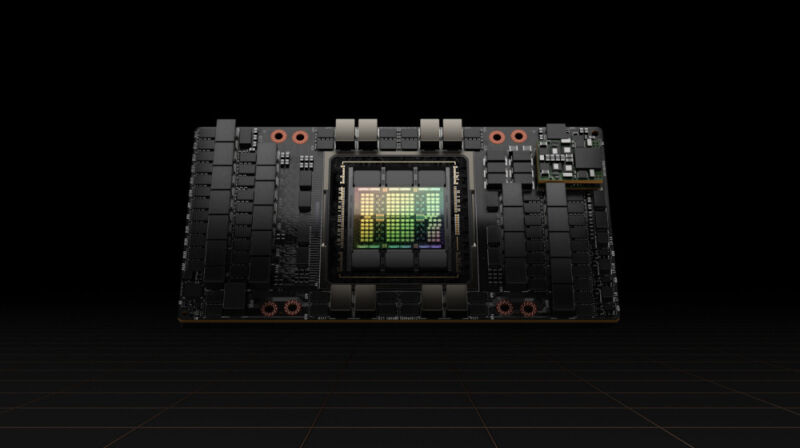 On Tuesday, chip designer Nvidia announced in an SEC filing that new US export restrictions on its high-end AI GPU chips to China are now in effect sooner than expected, according to a report from Reuters. The curbs were initially scheduled to take effect 30 days after their announcement on October 17 and are designed to prevent China, Iran, and Russia from acquiring advanced AI chips.
The banned chips are advanced graphics processing units (GPUs) that are commonly used for training and running deep learning AI applications similar to ChatGPT and AI image generators, among other uses. GPUs are well-suited for neural networks because their massively parallel architecture performs the necessary matrix multiplications involved in running neural networks faster than conventional processors.
The Biden administration initially announced an advanced AI chip export ban in September 2022, and in reaction, Nvidia designed and released new chips, the A800 and H800, to comply with those export rules for the Chinese market. In November 2022, Nvidia told The Verge that the A800 "meets the US Government's clear test for reduced export control and cannot be programmed to exceed it." However, the new curbs enacted Monday specifically halt the exports of these modified Nvidia AI chips. The Nvidia A100, H100, and L40S chips are also included in the export restrictions.