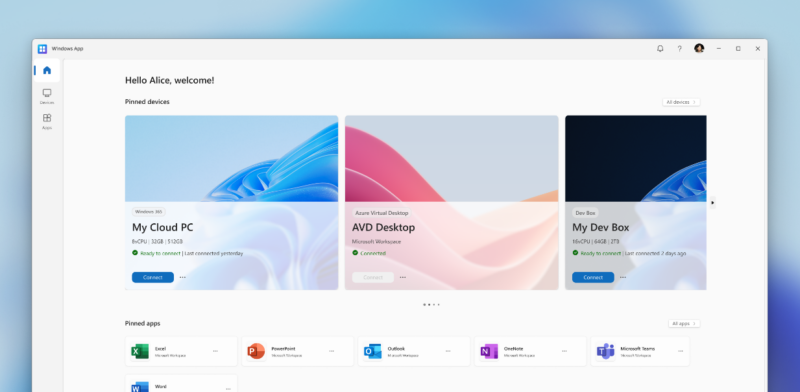 It feels strange to say it, but it's true: There is an app called, simply, "Windows." It's available for early testing on Mac, iOS and iPad, the web, Windows, and eventually Android, and it's made by Microsoft. The fact that it exists, with such a strong and simple name, says something larger than the rather plain and starting-stage app it is now.
"Windows App," as named by Microsoft in a rare bit of minimalism, is essentially a convenient remote desktop connection to a Windows OS on a physical system, an Azure virtual desktop, a Dev Box, or elsewhere. There are some other tricks you can pull off, too, like using your local device's webcam, speakers, and printer connections with your remote Windows system. But you can easily read a "Windows app" for multiple platforms, including web browsers generally, as being the next step in Microsoft's slow march toward making a virtual Windows OS something that seems convenient for everybody, whether on a business or personal account.
At the moment, you need a work or school account with Microsoft to use most of the features beyond a traditional remote desktop connection. To use a remote desktop connection, the Windows instance you're connecting to must be running a Pro edition, as Home lacks the ability to host a remote desktop connection. There are, of course, many ways to connect to a remote PC from nearly any device, including RealVNC and others.