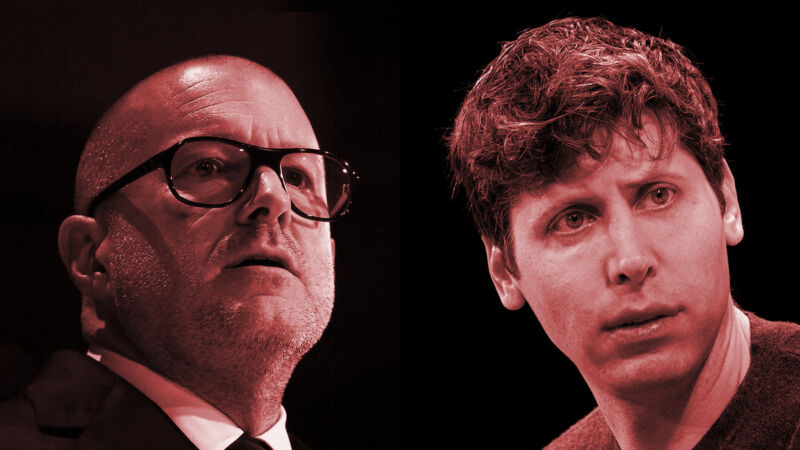 Ex-Apple design star Jony Ive and OpenAI CEO Sam Altman have been discussing the design of an unspecified new AI device, reports The Information, citing two people familiar with the talks. It's unclear what exactly the device may be, but the report has many people on social media and the press guessing about a re-imagining of a smartphone that relies heavily on generative AI. Others think the device may be something else entirely.
The news, originally broken by The Information and later covered by The Verge and Reuters, is admittedly thin on details. As The Verge points out, it's unclear if the proposed device would be an OpenAI product, a device produced by a different company, or even whether the device will actually happen at all. (OpenAI did not immediately respond to a request for comment.) But the lack of specifics and the fervor of hype over AI in the tech industry have already created a vacuum that people are filling with speculative ideas.
"Given Ive's involvement, it's most likely to be some sort of consumer device, like a reimagined phone," write Jessica Lessin and Stephanie Palazzolo for The Information. "One possibility is OpenAI is building its own operating system... Imagine an AI-native operating system that could generate apps in real-time based on what it believes its user needs, or one that listens to nearby conversations and automatically pulls up relevant information for its user."