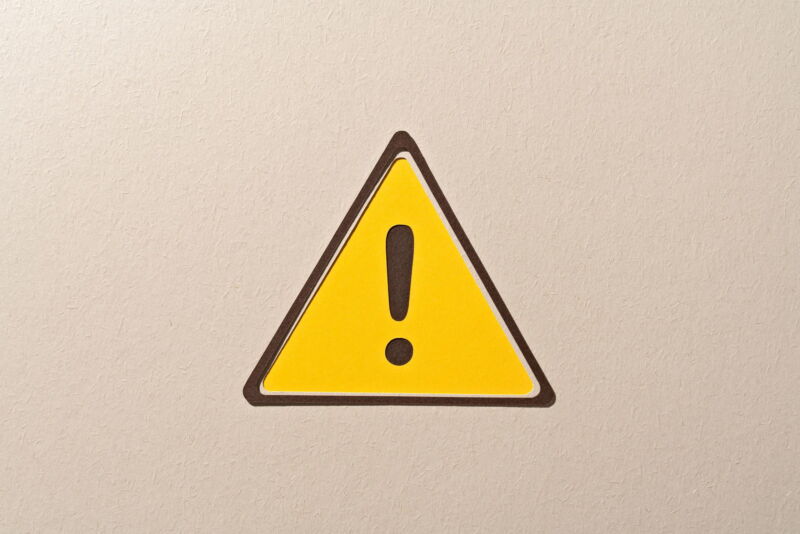 Google has been caught hosting a malicious ad so convincing that there's a decent chance it has managed to trick some of the more security-savvy users who encountered it.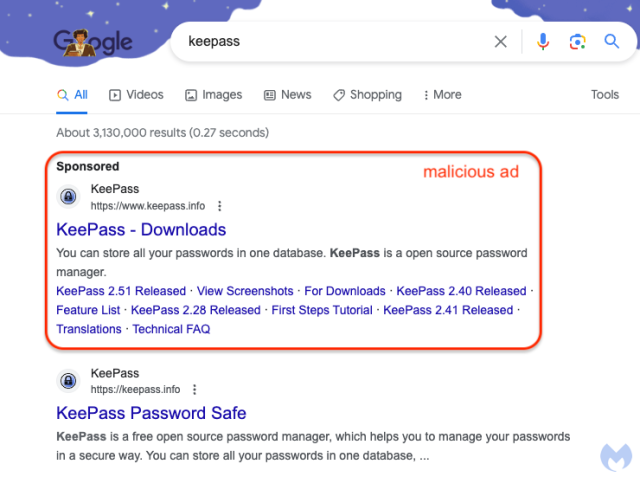 Looking at the ad, which masquerades as a pitch for the open-source password manager Keepass, there's no way to know that it's fake. It's on Google, after all, which claims to vet the ads it carries. Making the ruse all the more convincing, clicking on it leads to ķeepass[.]info, which when viewed in an address bar appears to be the genuine Keepass site.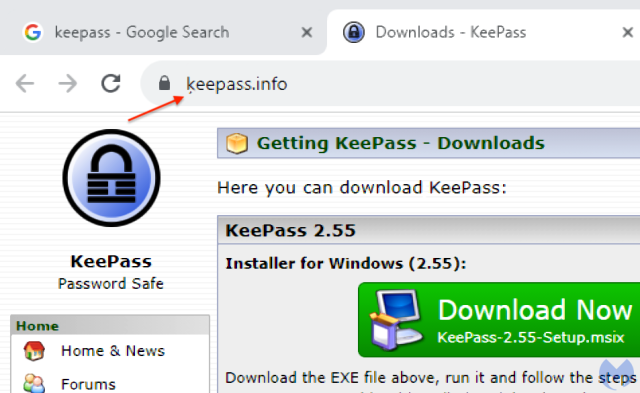 A closer link at the link, however, shows that the site is not the genuine one. In fact, ķeepass[.]info —at least when it appears in the address bar—is just an encoded way of denoting xn--eepass-vbb[.]info, which it turns out, is pushing a malware family tracked as FakeBat. Combining the ad on Google with a website with an almost identical URL creates a near perfect storm of deception.